Coming in the next decade: National Landing adds buses, trains, sidewalks, streets
Washington Post
By Patricia Sullivan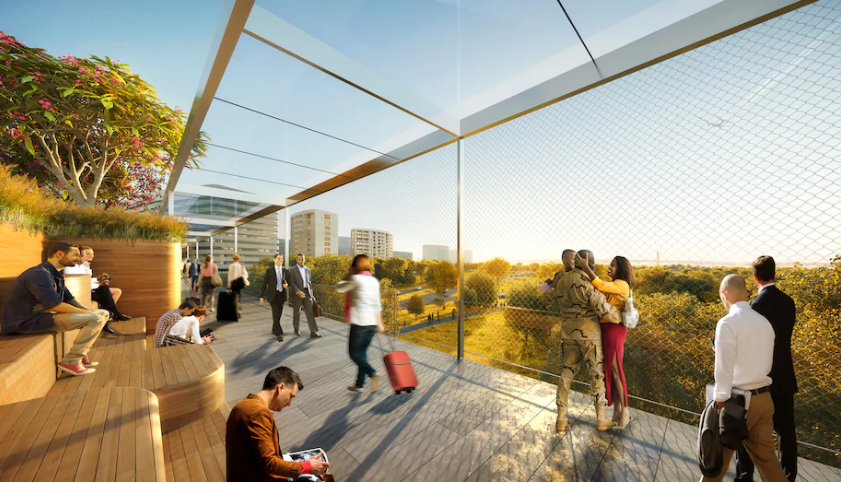 The projects will expand heavy rail services such as Amtrak and the Virginia Railway Express; add four new miles of protected bike lanes; turn a busy elevated highway into an urban boulevard that emphasizes safety and walkability; add additional Metro entrances; extend dedicated bus lanes; widen sidewalks and create new trailheads; and construct a pedestrian bridge over the George Washington Memorial Parkway between Crystal City and Reagan National Airport.
"The collective impact of the projects are truly transformative," said Tracy Sayegh Gabriel, president and executive director of the National Landing Business Improvement District, which published a report touting $4 billion in both public and private investments in National Landing. "This is a story of innovation, equity, sustainability and competitive advantage."
Read the full story here.