Bringing the Spirit of Spring to National Landing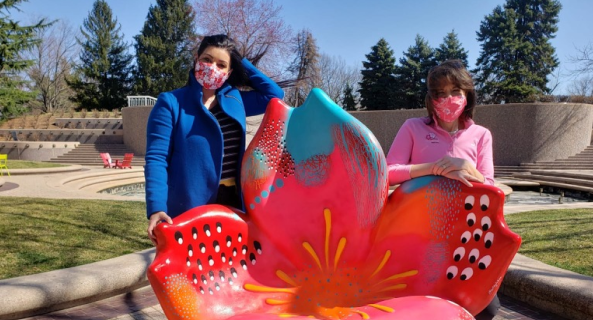 JBG SMITH was proud to join the National Landing BID and Amazon as a first-time sponsor in the annual National Cherry Blossom Festival to demonstrate our commitment to the local community. We contributed to "Art in Bloom," a community-wide installation of 25 oversized cherry blossom statues painted by local artists, commissioning local DC artist Hiba Alyawer to create an art piece called "Happy Dots." This sculpture served as a reminder that we're starting to come out of isolation and can celebrate safely outdoors in our local community. We also took part in Cherry Picks, supporting local restaurants and retailers, participated in the Blossom Kite Fly, a longstanding tradition of kite flying, and lit up Water Park with pink lights to reflect the blooming pink cherry blossoms.
From seasonal celebrations to neighborhood festivities, click here to learn more about the National Landing BID's upcoming events.
Learn more here.