Bold Art and Modern Amenities Take Center Stage at 1550 Crystal Drive, a Workplace Reimagined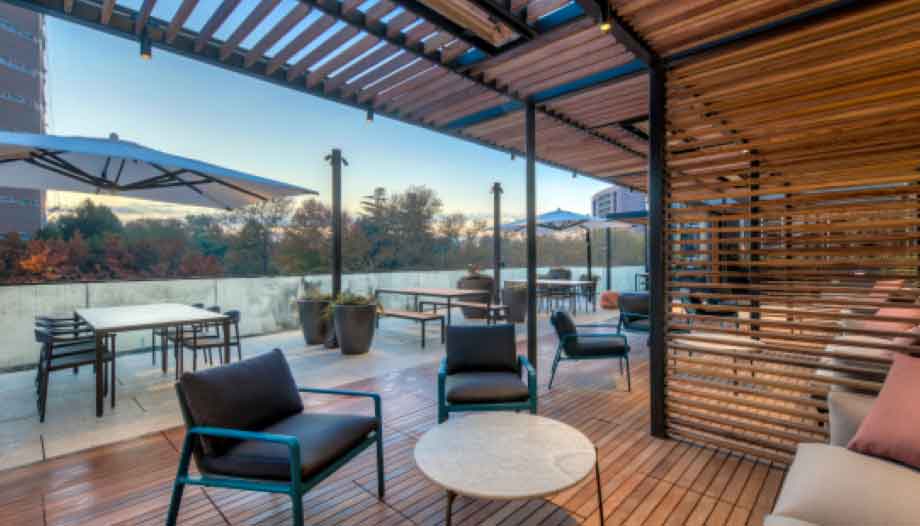 Located amid the recently completed Crystal Drive Retail repositioning, 1550 Crystal Drive is steps from both the current Virginia Railway Express station and future new Metro entrance on Crystal Drive. At the end of 2020, the office building underwent a series of capital improvements, including the installation of a new facade and lobby experience featuring world-renowned art and hospitality-inspired furniture. A second-story tenant amenity space was also added that includes a private terrace and conference facility equipped with a catering pantry overlooking Water Park. The building offers Potomac River and airport views and much more! With direct access from the lobby to Mah-Ze-Dar Bakery and a forthcoming specialty grocer, convenience during the workday has never been so easy. With 1550 Crystal Drive, we have transformed the way our tenants work and where our tenants work – over coffee or drinks, in the lobby…wherever. Watch our 1550 Crystal Drive video here!
For more information about the property, call 240.333.3600.
Learn more here.