Two more apartment buildings coming to National Landing in Arlington, Va.
Washington Post
By Michele Lerner
July 8, 2021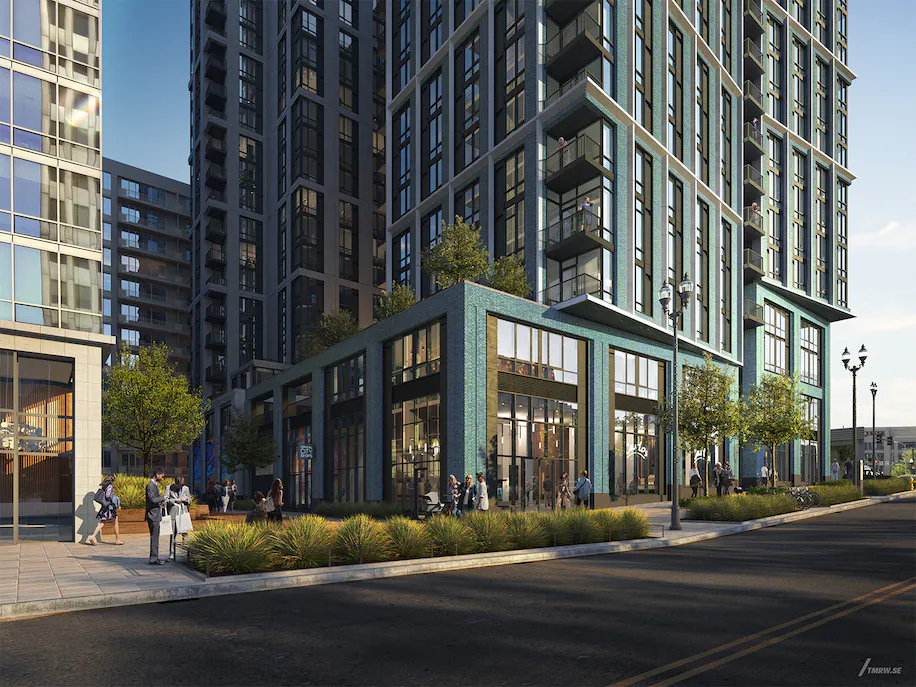 Since Amazon announced Arlington, Va., as its choice for its second headquarters, an array of office, retail and residential plans have been announced for the National Landing location. In May, JBG Smith, the exclusive developer for Amazon's headquarters, announced the approval from Arlington County for two new apartment buildings in the community. More than half of JBG Smith's holdings are in the National Landing submarket.
Construction on the apartments is anticipated to begin in early 2022 depending on market conditions. The two buildings, to be located at 2000 and 2001 S. Bell St., will have a total of 758 apartments. Demolition began earlier this year on a vacant building on the site. One building will have 25 stories with 338 units, and the second building will have 19 stories and 420 units. More than 22,000 square feet of the buildings will be reserved for ground-floor retail sites.
Read the full story here.