JBG SMITH Eyes Outdoor Drinking at Crystal City Park Near HQ2
Washington Business Journal
By Alex Koma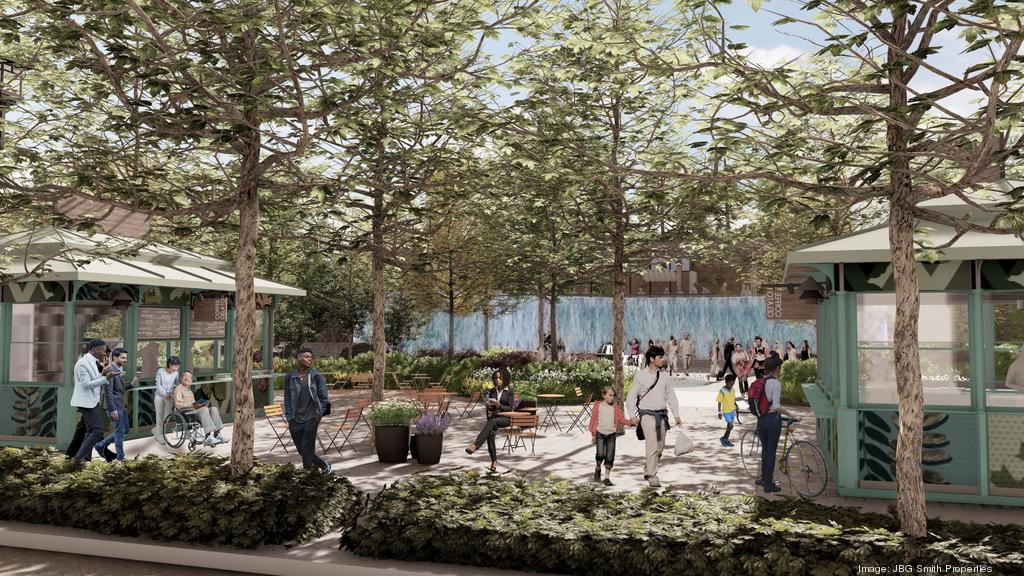 JBG Smith Properties hopes to allow visitors to a small Crystal City park to enjoy alcoholic beverages within its confines, ahead of some major upgrades for the green space next year.
The Bethesda developer is seeking permission from the Virginia Alcohol Beverage Control Authority to let people sip on beer and wine at the Crystal City Water Park, located across the street from its Central District project at 1770 Crystal Drive. Should the ABC approve, the JBG Smith-owned site would be designated a consumption zone within a "commercial lifestyle center" where visitors can buy beverages at the Peruvian Brothers restaurant located inside the park and take them to-go anywhere within its 1.6 acres.
The developer has eyed these "sip and stroll" permits for the newly dubbed National Landing area for some time, winning broad permission from the ABC to expand outdoor drinking options across parts of Crystal City. But this is the first time JBG Smith (NYSE: JBGS) has designated a specific area where it wants these relaxed alcohol rules, created via a state law in 2018, to take effect, requiring a new permit.
"The overall goal is to cultivate an inviting setting where local residents, office workers and visitors are encouraged to hang out, relax and interact," JBG Smith Vice President Taylor Lawch said in a statement.
Read the full story here.