Innovative Partnerships Fuel National Landing's Smart City Transformation
October 26, 2021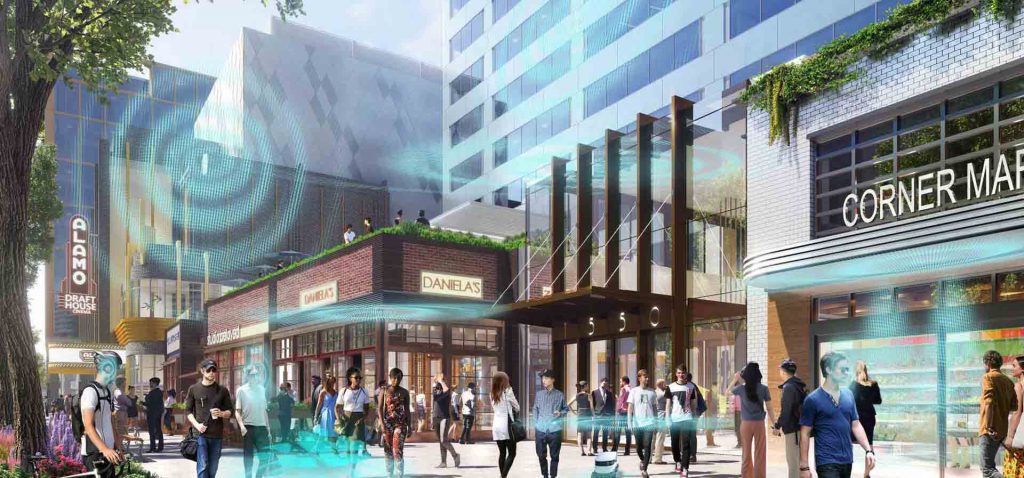 JBG SMITH recently announced unique partnerships with AT&T and Arlington County, furthering its efforts to transform National Landing into the United States' first 5G Smart City at scale. The first network infrastructure deployments are planned for the first half of 2022 and will expand with the development of the community. National Landing will also use a share of Arlington County-owned excess dark fiber and conduit access to support the ubiquitous and speedy deployment of 5G across the neighborhood.
U.S. Sen. Mark R. Warner (D-VA) shared his excitement about the AT&T partnership stating, "I am thrilled to see this collaboration of leading private sector organizations to promote 5G deployment." He continued, "As a proud Virginian, I am excited to see National Landing emerge as our first 5G community – and I look forward to wider deployment across the Commonwealth. This collaboration can be a blueprint for how digital infrastructure is deployed, and I am heartened by the prospects of the innovation this may unlock to advance our country's competitiveness globally."
These cutting-edge collaborations further enhance National Landing's offering as the only neighborhood that provides entrepreneurs, universities, and global technology companies the most secure and robust digital infrastructure available to shape the future of their industries. These early partnerships are also opening the door to future technology partners, including leaders in emerging tech and artificial intelligence to join the momentum and participate in the National Landing ecosystem.