Helix Building Designs Released – Where Nature & Creativity Intertwine
May 19, 2021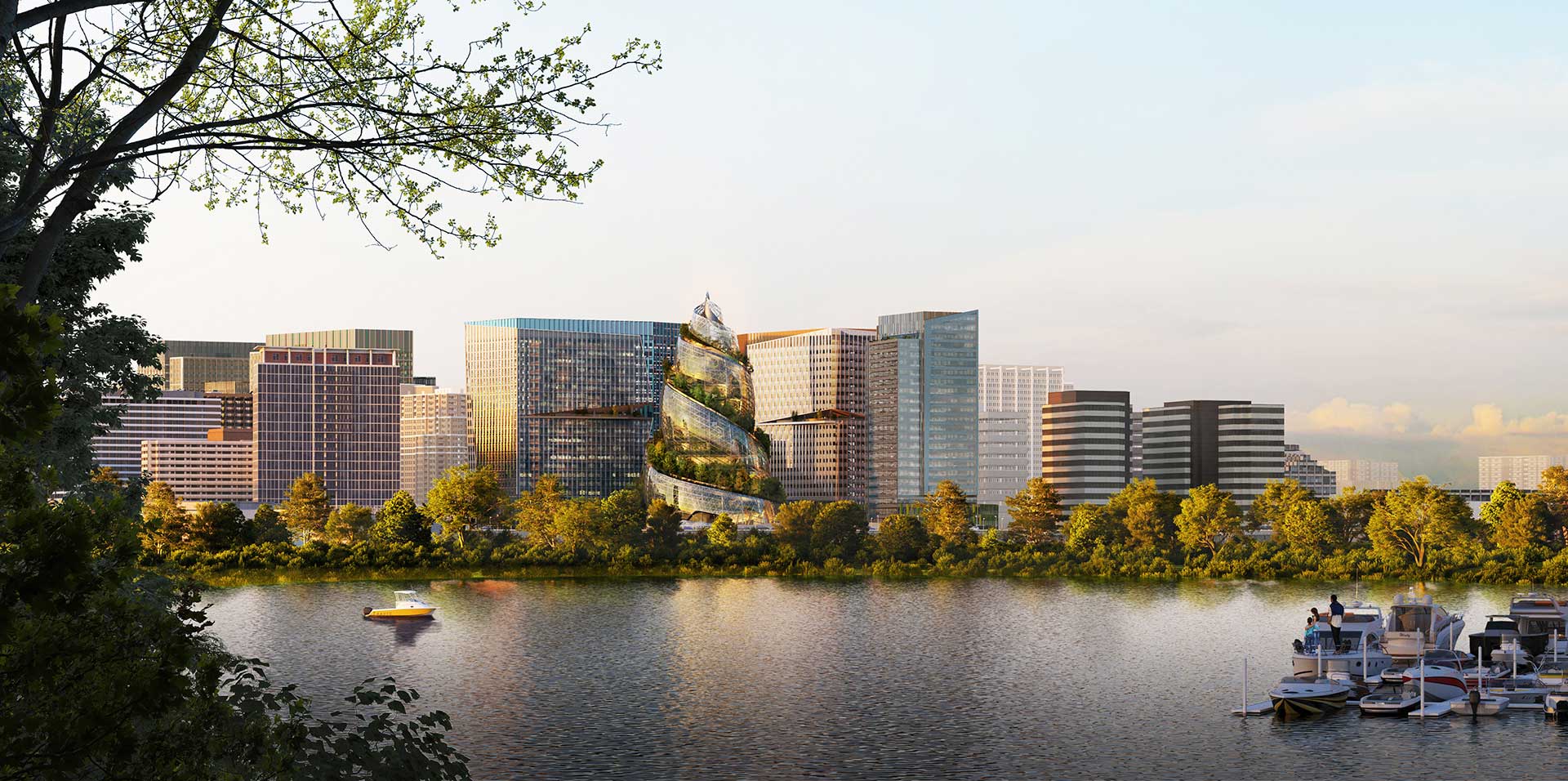 Amazon has unveiled a double helix as the concept for the second phase of its Arlington headquarters. The Helix will offer a variety of alternative work environments for Amazon employees, where they can work or unwind amidst lush gardens and flourishing trees native to the region – similar to The Spheres at Amazon's Seattle headquarters. A true double helix in shape and structure, this unique building will feature two walkable paths of landscaped terrain that will spiral up the outside of the building. And because innovative technology often derives from the intersection of art and science, The Helix will host an artist-in-residence program to inspire local artists to create their pieces.
Retail, restaurants, childcare, a dog run and more will be conveniently located throughout the site of The Helix, along with a 20,000 square-foot community space – open to the public on weekends and off-hours – to host everything from large community meetings to small classes and individual use.
Amazon has continued to grow its National Landing presence, which now encompasses 857,000 square feet of leased space across five JBG SMITH buildings, including the newly re-developed 1770 Crystal Drive. The tech giant recently announced it was ramping-up hiring with nearly 2,000 open positions in National Landing.
We look forward to watching this emblematic vision come to life.
Learn more here.